Shopping Cart
Your Cart is Empty
There was an error with PayPal
Click here to try again
Thank you for your business!
You should be receiving an order confirmation from Paypal shortly.
Exit Shopping Cart
4182 Misty Hollow Moorpark CA 93021 US
Spiritual Freedom - Ultimate Power
| | |
| --- | --- |
| Posted on May 9, 2016 at 3:26 PM | |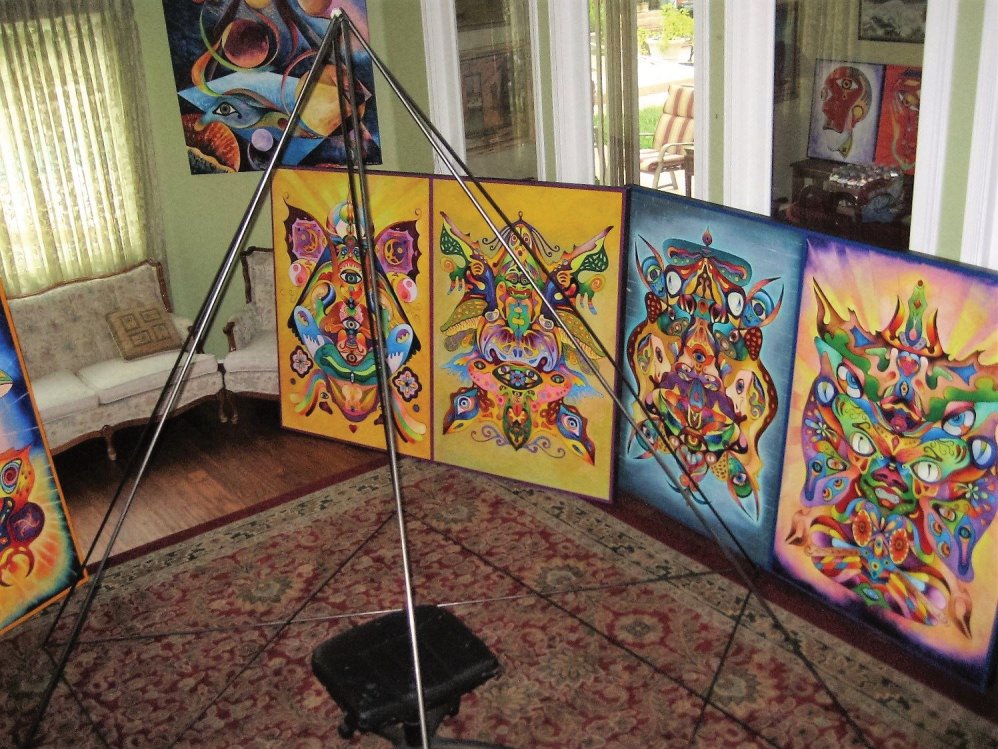 I'd like to introduce myself and let you know about what I am offering in spiritual counseling and intervention that is probably quite unlike anything you have ever experienced.
Over years of doing my own research and have my personal experiences of working
with people as a Healer, I have discovered the amazing and astonishing secret of the human body – the ability to absorb and use the Healing Energy of the Universe. I've conducted many experiments with pyramid structures in order to clarify how this could effect the human body, mind and soul.
I have learned that the pyramids, and devices like the Arkotron, and Parabolic Mirrors and many other sacred geometry objects and structures amplify and direct the Healing Energy of the Universe into the body, helping people to find harmony, health, spiritual joy and happiness in life.
Combining ancient wisdom with modern technology, I was able to figure out the best combination of pyramid structure and other natural stimulus such as visual art, sound and lights to produce the best result in order to achieve harmony in three fundamental elements of human existence- the harmony of body, mind and soul. The latest system that I designed called David's Pyramid. It based on structure of Tore – basic energy element of the Universe.
David's Pyramid helps to bring the positive vibe of Life Forces of the Universe into your body, and that will harmonize your three key elements of existence – the body, mind and soul frequency. The healing Energy will penetrate your DNA structure and rejuvenate, nurture it and repair any damages.
Duration of 1 initial session with David's Pyramid – 15 minutes.
Instructor will explain what to expect during the session, how to focus on your positive frequencies that your body produces, and how to address it to collective consciousness of the Universe.
Suggested time of meditation inside the David's Pyramid – 30 minutes
After your initial session you will learn how to use the Life Forces of the Universe to help to eliminate any issues you could possibly have in regards with your physical health, mental state or spiritual well being. Instructor will direct you at the beginning of every session.
Quantity of suggested sessions – from 6 to 12.
Quantity of sessions depend on present conditions of the client and his/her desire of achievement. Package could be customized accordingly.
Price of one session - $ 60.00 Includes, guided meditation with Vladimir assisting in preparation and short post-session consulting and feedback time.
* All shared information is confidential and will not be used by Vladimir or Dientra without written consent of the Client.
Combining ancient wisdom with modern technology is a simple, yet profound tool for channeling life force energy directly from the zero point fields. The David's Pyramid System that I designed, has been activated with charging by Tesla energy coil, the energy which s the fabric of the Universe, or the ground state of your quantum mechanics, your physical existence in form oh Human Being. That means your vibrations/frequency that you create during your life should stay in tuned with the Universe vibrations.
This 'Divine Energy or Life Forces' has only recently been accepted by the global science community.
I am proud to be the one, who can bring this amazing discovery to you. I am committed to helping people to experience amazing results by providing them the opportunity to achieve
the Ultimate Harmony and Balance with the Universe.
Categories: Healing Divine Energy, Health and Wellness, Pshycho, Spiritual transition
/